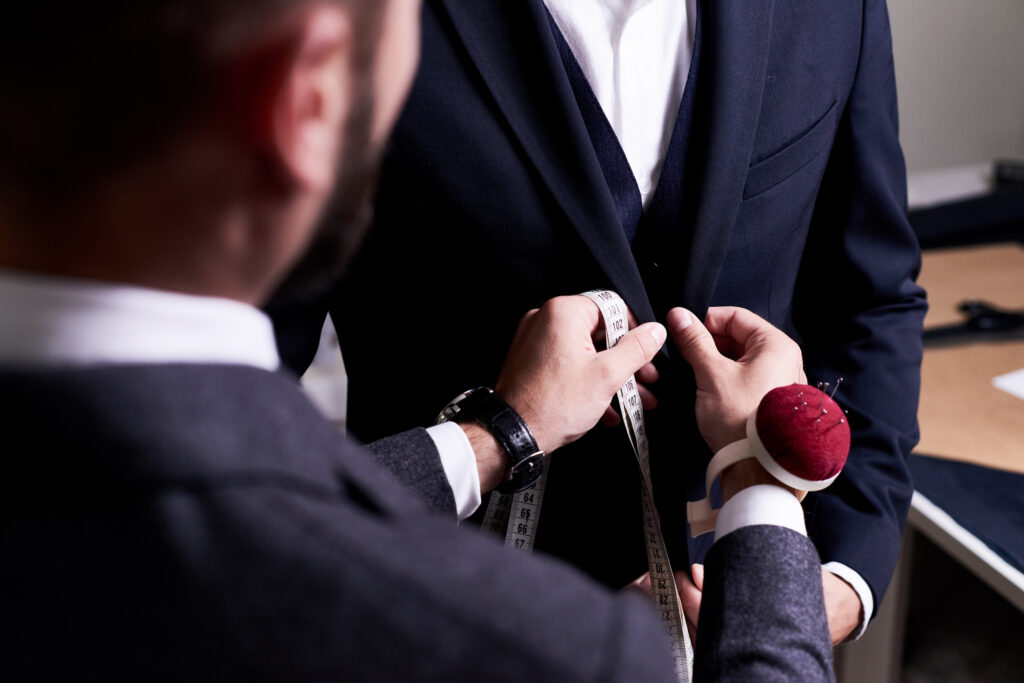 Tailoring is an art. Sometimes it is learned in a shop, sometimes it is learned at the sewing machine, and even in this generation – it remains a talent that can be passed down from family member to family member over the years.
Necessity is the mother of invention. Certainly you remember the days when you came home from school or the playground with a bruised knee, and a family member cleaned you up and sewed your pants or dress back to the way it was before the scrape.
These days, it is becoming less of a service and more of a commodity – but when a special event comes up, that's when even the savviest of sewers may want to rely on an expert tailor to make sure the garments for the event are ready for their finest wear.
Sizing and shaping matters at the beginning of the tailoring process. This is why it is important to take the time to have your garment measured while you are wearing it, so that the tailor can understand the nuances of your particular shape, height and other dimensions. Using traditional tools like the tape measure are still an industry standard, but a keen eye and an objective point of view help to create the best possible look for you in your garments.
After the sizing, the chalking of various areas to be cut and shaped are important. If you ever watch a tailor do this, it is typically with the garment turned inside out. This is because a better final cut is typically done with the item inverted this way.
Next, scissors and other tools are employed along the lines of the chalking that was created. This is typically done on a flat surface, with additional rulers placed in strategic locations to properly measure the cut.
Sewing may be done by hand or by machine. In the case of Broadway Cleaners II, we use the finest sewing equipment available to get quality thread counts, and an assurance that the sewings will remain for many years.
Once the garments are tailored, it is important to get a post-tailoring fitting in the store, to guarantee that all went according to the intention you had for that particular item.
Come to Broadway Cleaners II for a seamless tailoring experience!
Contact Broadway Cleaners II Now!
For faster service, call (845) 947-4467.