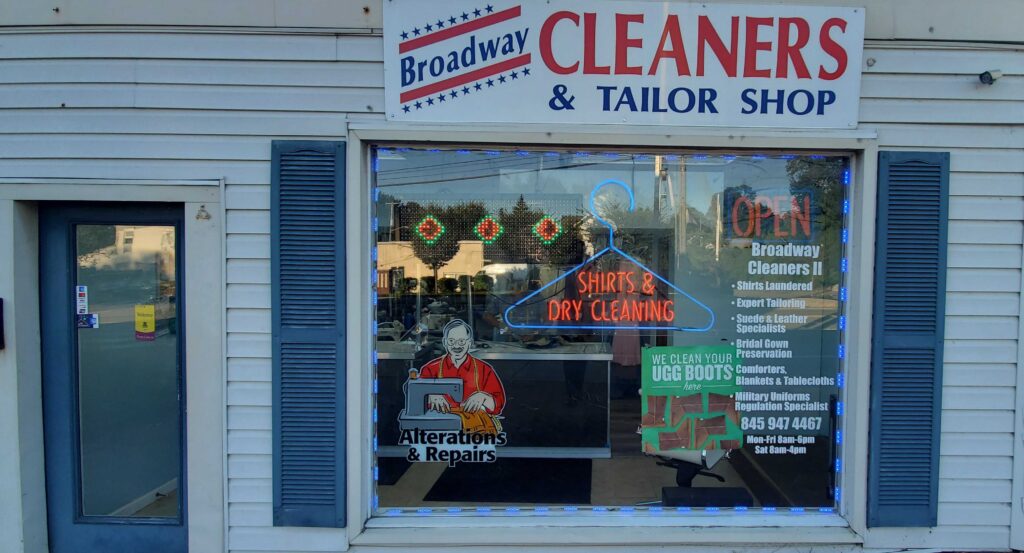 We are a family owned dry cleaning and tailoring store. Master tailor with over 25 years of experience is on premise to provide exceptional service. 100% Satisfaction Guaranteed.
Contact us for Free pickup & delivery. Environmentally friendly dry cleaning. We are offering free pickup & delivery for your dry cleaning needs. Click to schedule. Experienced Dry Cleaners. convenient and reliable. serve the Tri-State area. laundry and cleaning. Services: Free Pickup & Delivery, Premier Dry Cleaner, Rockland County, NY.
Contact Us
(845) 947-4667
7N Liberty Dr.
Stony Point, NY 10980
Hours of Operation:
Mon-Fri 8-6 pm
Saturday 8-5 pm
Sundays Closed
Contact Broadway Cleaners II Now!
For faster service, call (845) 947-4467.