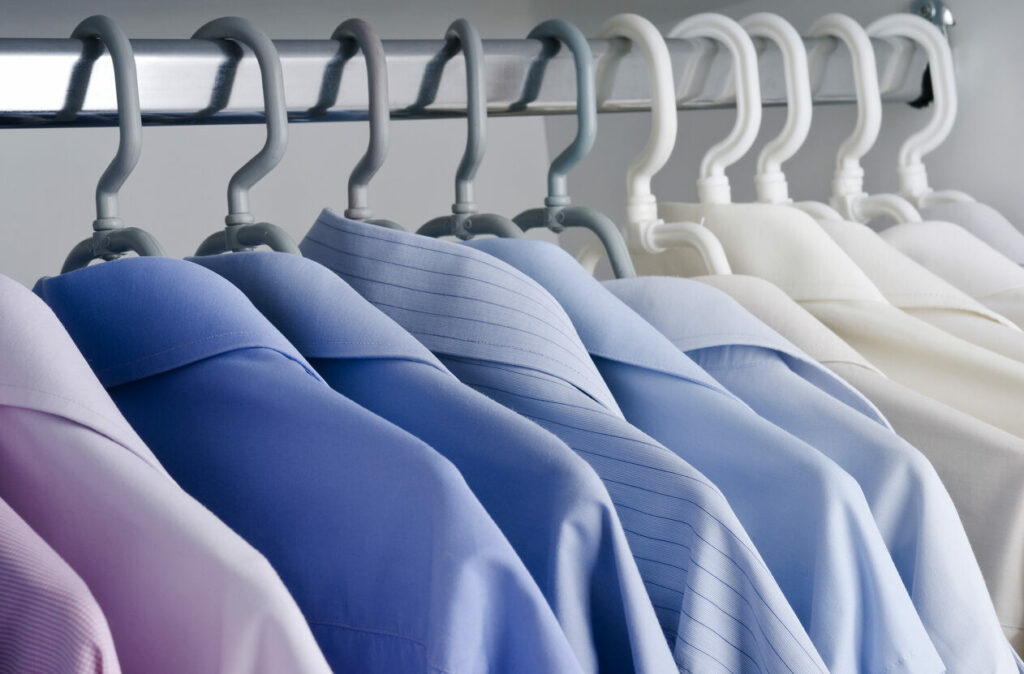 When you are having your clothes dry cleaned, it's good to know what is being done to ensure the best possible look for your garment.
Here are a few secrets that we have found useful at Broadway Cleaners II. You'll be surprised at the simplicity of the steps, some of which you can employ at home!
Stains: Stick with the Basics
Did you get a stain on your garment that you can't get out with soap and water?
Baking soda.
A customer of ours experienced a spill on his couch that would not easily come out: Olive oil splattered all over the cushions. Immediately he went to the cupboard to grab a box of baking soda. He wet the area with a damp cloth, and applied baking soda to the area liberally. He then let it dry. Within a half hour, the stain was gone.
"Knowing what the stain is, how to get it off, and acting quickly is most of the battle" says Angel Florimon from Broadway Cleaners II. "You just need to first compose yourself and recognize that most stains can be lifted easily."
When to Dry Clean Formalwear
Broadway Cleaners recommends once every three times you wear a garment, consider dry cleaning it. "Dry cleaning definitely makes the item last longer when worn. But too long between cleanings, and it will accumulate bacteria and other debris that can break down the fibers of the garment."
Another good technique is to add small sticky labels to each garment to identify how many times it has been used in between cleanings. "This way, you can keep track of what needs to be cleaned, instead of guessing."
Invest in a Select Number of Items – Not Too Many
Broadway Cleaners II recommends to only have a select number of garments to maintain, in order to ensure that they are focused upon. "Many times, we'll find that clients have items that have been sitting in the back of a closet for years and years. If they haven't been properly stored in containers or bags, it's possible that moths, bugs, dust, mold or other corrosive elements could cause the items to deteriorate."
"If you have less items to focus upon, that makes the maintenance easier, and more likely to be well cared for."
Contact Broadway Cleaners II Now!
For faster service, call (845) 947-4467.